Teeth Whitening in Huntersville
---
The Smile Architects provides teeth whitening in Huntersville, NC. Call 704-875-1621 to learn more and schedule your appointment.
---
Teeth whitening is the most frequently requested cosmetic dental treatment for one simple reason: most people experience stains or tooth discoloration at some point in their lives. While stained teeth are often associated with poor oral hygiene habits, there are a number of reasons your teeth may be discolored even if you brush diligently. Smoking, coffee, red wine, tea, aging, and even certain medications can cause yellowing and stains. Professional teeth whitening treatments are an effective way to lift stains and reveal a bright, vibrant smile.
A whiter smile results in a more youthful appearance and improved self-confidence. While the treatment itself is simple, the transformation that it brings is dramatic. We offer the following teeth whitening options at The Smile Architects:
---
At-Home Teeth Whitening
---
Our at-home teeth whitening kits are easy to use, affordable, and more effective than store-bought whitening treatments. We fabricate a custom-made tray for optimal results. Use it to apply whitening gel to your teeth for 15 minutes, two times a day, and you'll achieve a whiter smile in 7 to 10 days.
---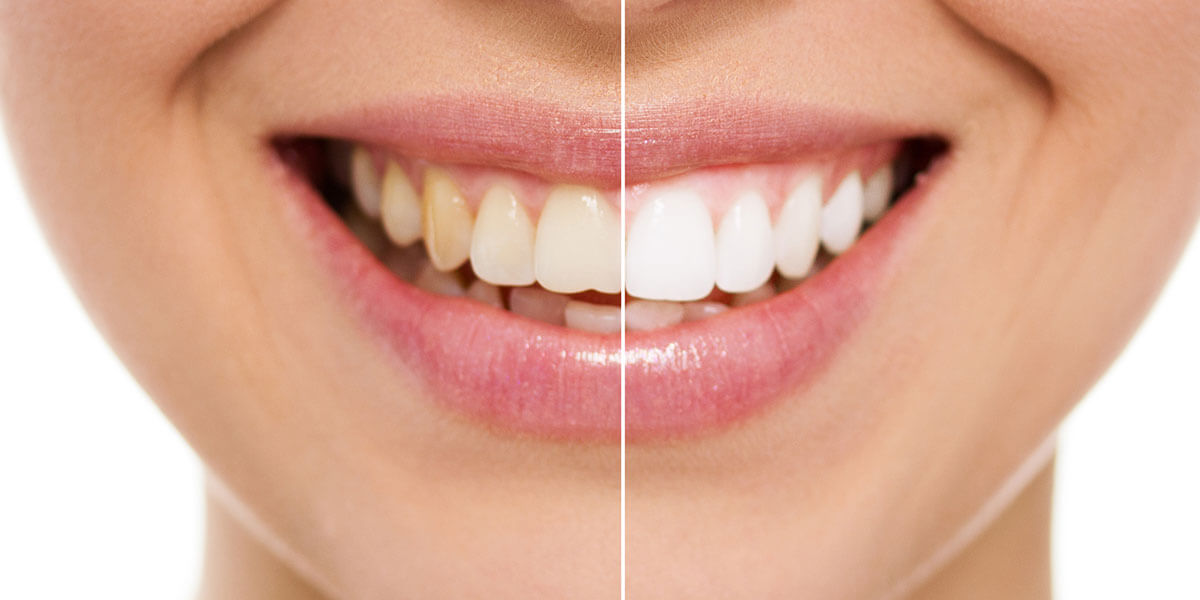 ---
In-Office Zoom! Teeth Whitening
---
For a whiter smile in a single day, choose Zoom! teeth whitening. This innovative system involves activating an advanced bleaching solution with a specialized light to produce impressive results.
---
KöR Teeth Whitening
---
KöR teeth whitening combines in-office whitening treatments with at-home whitening for the ultimate bright smile. KöR is the most effective treatment available for tetracycline stains.
---
Frequently Asked Questions About Teeth Whitening
---
How do I get my yellow teeth white again?

When you visit our office for a consultation, we can determine the best treatment option for your stains. Even if the stains on your teeth are resistant to traditional teeth whitening treatments, there are other options available to brighten your smile, including veneers and bonding.

Is teeth whitening bad for your teeth?

Some patients experience sensitivity after teeth whitening treatments, but they do not harm your teeth in any way. That said, if you use teeth whitening kits that aren't approved by the American Dental Association or use DIY methods found on the internet, you may wear away your tooth enamel.

Is teeth whitening permanent?

Teeth whitening isn't permanent, but there are steps you can take to maximize your results. Diligent oral hygiene and regular visits to the dentist are critical, and it's also important to avoid habits that cause stains, like smoking. If you drink coffee, tea, or red wine, brush afterwards; if you can't brush, rinse your mouth with water. Use an at-home whitening kit to touch-up your teeth as needed usually once a month.

How many teeth whitening sessions are needed?

Most patients only need a single Zoom! whitening session to achieve a dramatically whiter smile.
---