Same-Day Crowns in Huntersville, NC
---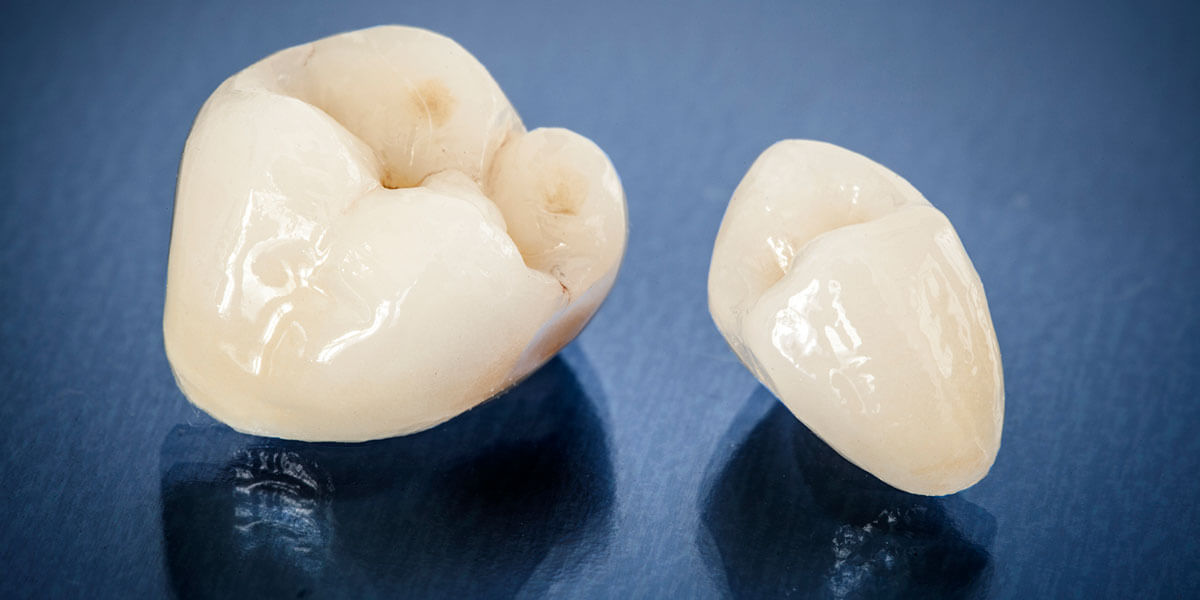 ---
The Smile Architects provides dental crowns in Huntersville, NC. Call us at 704-875-1621 to learn more and schedule a dental appointment.
The Smile Architects provides same-day crowns in Huntersville, NC. Call 704-875-1621 to learn more and schedule your appointment.
---
Dental crowns a restorative dental procedure used when damage or decay is more extensive than can be repaired with a dental filling, inlay, or onlay. The compromised portions of your tooth are removed, then the remaining structure is protected with a crown.
In the past, dental crowns always required two separate appointments—one to prepare the tooth and a second appointment weeks later to place the finished restoration. CEREC same-day crowns are fabricated on-site, which means that your tooth can be prepared for your crown and it can be permanently bonded in place all in a single two-hour appointment.
---
What Happens During a Same-Day Crown Procedure
---
The first step in a same-day crown procedure is using CEREC technology to take digital impressions of your teeth. This allows us to ensure that your restoration matches the size and shape of your natural tooth.
Next, we prepare your compromised tooth for crown placement by removing areas of damage and decay. Once this is complete, another impression is taken in order to fit your crown to the contours of your prepared tooth. We use CEREC computer-aided design (CAD) technology to carefully design a crown just for you. Then, computer-aided manufacturing (CAM) is used to mill your restoration, which is bonded permanently to your tooth.
Same-day crowns have all of the benefits of traditional crowns with none of the hassles—they're durable, realistic-looking, long-lasting, and they don't require multiple appointments or a long wait time.
---
Frequently Asked Questions About Same-Day Crowns
---
How long do CEREC crowns last?

The average CEREC crown lasts 10-15 years, but with good care and maintenance, same-day crowns can have a lifespan of up to 30 years. Brush for two minutes twice a day, floss at least once a day, and visit the dentist every six months for maximum longevity.

Are same-day crowns more expensive?

This depends on the types of crowns being compared, as traditional crowns can be made in a wide range of materials that each have a different price point. Generally speaking, same-day crowns are either the same price as traditional crowns.

What is a same-day crown made of?

Same-day crowns are milled from a block of ceramic material carefully chosen to match the shade of your tooth.

Are CEREC crowns good for molars?

Yes, CEREC crowns are strong and durable, making them suitable for molars. The exception to this is in patients who have a habit of jaw clenching or bruxism (teeth grinding)—for these patients, a harder ceramic may be necessary.

Are same-day crowns better?

Every patient has their own unique needs, but generally speaking, same-day crowns are better. Setting aside the convenience of only requiring one appointment, same-day crowns eliminate the need for temporary restorations while you wait for your permanent crown to be fabricated. These temporary crowns are prone to falling out, may fracture your teeth, and can leave the prepared tooth susceptible to decay as well as irritate the gum tissue while wearing them.
---